Parks and Recreation Comprehensive Plan
The Parks and Recreation Comprehensive Plan will be a long-range plan for improvements that enable multi-year planning for capital investments, provide updated level of service standards, inform the evolution of our recreation services, provide considerations for funding opportunities and ultimately inspire the next game changing elements of our park system.
All outcomes will align new investments with a strong community-driven mission and vision that integrates Des Moines' pursuit of parks, recreation, the arts, and environmental education and further the goals established in GuideDSM .  The Comprehensive Plan will be supplemented with and Strategic Implementation Plan to guide the first 2-5 years following adoption.
---

About The Plan
Our current park system is no accident. It is the result of thoughtful planning that articulates a shared vision of our parks, trails and natural resources, last captured in our 1995 comprehensive plan known as Parklands, A Celebration of Des Moines' Community Spirit. This 20-year old document successfully guided our department and system through significant changes, contributing to Des Moines being recognized nationally as a special place to live, work, play and visit.  As a result of this effort, staples such as the Principal Riverwalk, our trail system and Gray's Lake Park came to be.

Get Involved

Reports & Plans
---
Timeline
TASK

2017

Aug

Sep

Oct

Nov

Dec

Jan

Feb

Mar

Apr

May

Jun

1. Community Engagment and Visioning

Task 1.1: Data Collection and Review
Task 1.2: Community Engagement Plan
Task 1.3: Mission Statement and Vision Statement

2. Inventory and Analysis

Task 2.1: Existing Conditions Review
Task 2.2: Benchmarking, Industry Standard, Trends
Task 2.3: Level of Service Standards

3. Parks and Public Spaces Plan

Task 3.1: Policy Guide
Task 3.2: Needs Recommendation
Task 3.3: Access and Connectivity Recommendations
Task 3.4: Green Infrastructure and Sustainability Guide

4. Recreation Programming Plan

Task 4.1: Policy Guide
Task 4.2: Revenue and Fee Assessment
Task 4.3: Recreation Program Gap Analysis
Task 4.4: Recreation and Programming Plan

Research & Analysis - Planning & Policy Development

5. Fiscal Sustainability and Partnerships Plan

Task 5.1: Policy Guide
Task 5.2: Sustainable Funding Strategies
Task 5.3: Partnership and Stewardship Strategies
Task 5.4: Friends of Des Moines Parks
Task 5.5: Marketing and Outreach Strategy

Research & Analysis - Planning & Strategy Development

6. Strategic Implementation Plan

Task 6.1: Guiding Principles
Task 6.2: 2 to 5-Year Implementation Plan

7. Final Plans

Task 7.1: Parks and Recreation Comprehensive Plan
Task 7.2: Strategic Implementation Plan

50% Draft

Documents Review

90% Draft

Documents Review

100% Draft

Documents Review
---
Steering Committee
Frank Cownie

– Mayor of Des Moines

Ben Page

– Parks and Recreation Director

Bill Good

– Des Moines School District

George Davis

– Park and Recreation Board Chair

Izaah Knox

– Urban Dreams

Katie Wengert

– Broadlawns Hospital

Joe Gonzalez

– Latino Resources, Inc.
Joe McGovern

– Iowa Natural Heritage Foundation

Joshua Barr

– Human Rights Director

Meg Schneider

– Des Moines Partnership Representative

Michael Simonson

– Plan and Zoning Commission

Sally Dix

– Bravo Greater Des Moines

Sarah Lohmeier

– Friends of Des Moines Parks Board Member

See Rodari

– Asian Community Representative
---
Contact Information
If you have questions, or cannot attend any of these meetings, please contact Richard Brown:
---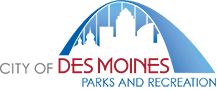 1551 E. Martin Luther King Jr. Pkwy
Des Moines, IA 50317
Get in Touch with Us
---